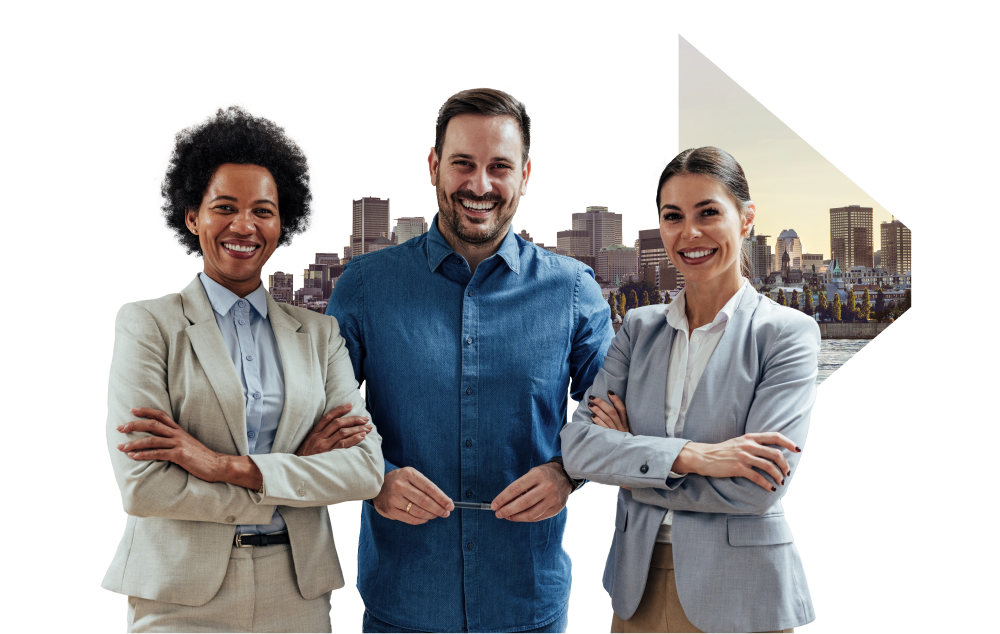 Your mortgage broker | Multi-Prêts Montreal
To book your mortgage, contact a Multi-Prêts Montreal broker today. Make an appointment in Montreal or consult a mortgage specialist.
Our Multi-Prêts mortgage brokers are available every day in Montreal and surrounding areas (Laval and South Shore).
Call Multi-Prêts Montreal
Get Mortgage Pre-Qualification and Free Credit Ratings!
In less than 5 minutes the pre-qualification will let you know how much you can borrow. You will also get your credit score without any penalties.
Pre-qualify here
We simply wanted to say thank you for your diligent work in the last few days. We know it was not easy considering the short timeframe. We certainly won't hesitate to recommend you and Multi-Prets to anyone who asks in the future.

Verity and Viktor
Je vous remercie beaucoup pour votre efficacité et grand professionnalisme ainsi que votre patience à répondre à mes questions!

Christine
Merci infiniment pour votre aide et accompagnement dans ce projet qui se concrétise enfin.

Sarah
Sans vous et vos précieux conseils, votre patience à écouter les nombreux exposés de votre client sur ses besoins... Bref, votre implication a été déterminante et fortement appréciée. Je ne peux que vous recommander sans réserve à quiconque aura besoin de conseils financiers.

Luc et Chantal
Je voulais vous remercier vivement de la recommandation de Desjardins Centre-Ville. L'équipe est absolument extraordinaire. Merci pour tout!

Guylène
Nous venons d'arriver à la campagne et nous sommes vraiment content d'entendre que tout est bien réglé. Merci énormément de votre accompagnement et excellente service!

Paul et Catherine
Jean-Pierre, vous êtes quelqu'un de bien et un homme de parole. Vous serez ma référence numéro 1 pour un futur acheteur.

Maher
Merci pour votre temps et de vos judicieux conseils relativement à ma situation financière dans le but d'acquérir une première propriété. Vous m'avez présenté un portrait fidèle des étapes et des critères pour mener à bien un tel achat.

Emilia
Find out how we have helped thousands of Montrealers get the best mortgage in Montreal
Find out
Today's Multi-Prêts rates
As of 2023-09-27
* Certain conditions may apply. Subject to change without notice. The rates may vary depending on the amount borrowed, the guarantees offered or other factors. Please refer to your Multi-Prêts broker for more details.
Reserve your rate now online
Contact one of our Multi-Prets mortage brokers